About

us

ZTC International Landscape Solutions (P) Ltd. is a brand name in itself. ZTC introduced the concept of Landscape Engineering in India and the corporation is the pioneer of the new sustainable Landscape Engineering technology in India. We have congregated unique Landscape Engineering technology, backed by state of art engineering products from all around the world. With expertise of over a decade in this field, ZTC International has developed and produced world class indigenous landscaping products.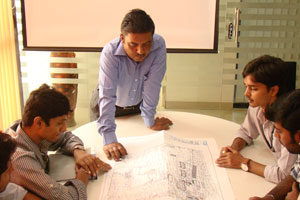 ZTC is proud that with rising ecological awareness, our clients too have recognised the importance of unique and environment friendly landscaping practices that ZTC has to offer like Roof Gardens, Vertical Gardens, Storm water Management, Rainwater Harvesting and Recharge Systems, Drainage Management and Water Storage Systems along with the introduction of top-class Fountain Technology, Sprinkler Irrigation and Children's Play Equipment. Landscape Engineering is a unique field where aesthetically pleasing as well as environmentally beneficial man-made landscapes are created. Our main aim is to encourage the development of such engineered landscaping in buildings, parks and any developmental areas across India so that we can contribute towards making India, a Green Country with Green Sustainable Technology. ZTC also provides training and is in to educating Architects, Designers and Consultants about new sustainable technology.
VISION

To maintain the leadership position by constantly introducing world class innovative products to enhance proficiency and efficiency of Landscape Engineering solutions.




MISSION

Strive to excel in providing our customers with specialised quality products that would enhance the required effect, ensuring customer delight at all times.




GOALS

To provide Landscape Engineering solutions to create an eco-friendly environment.